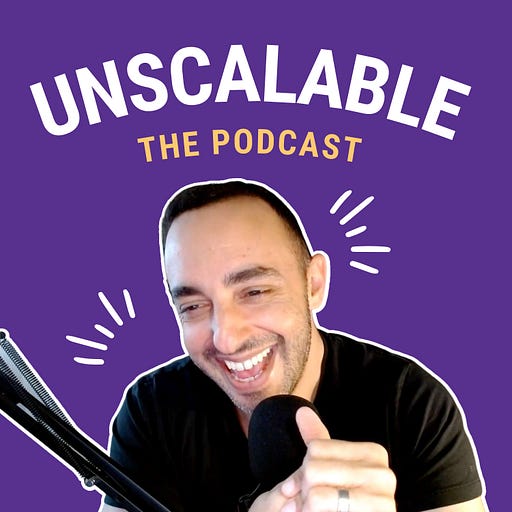 Sep 17, 2021 • 50M
When To Pivot Your Business with Hiten Shah
We live in a world where everyone is trying to gain a competitive edge through automation, bots, and AI. But, since launching Sendible 13 years ago, I've discovered that to truly stand out, the best strategy is to focus on the more human things – the "unscalable". So, if you're looking for a fresh perspective on how to be truly memorable in a noisy world, then this is the podcast for you. Tune in every week for short, actionable, and unscalable tactics that you can use in your business today.
Hiten Shah is the co-founder of Crazy Egg and KISSmetrics. He is currently on his 3rd startup, which was previously called FYI – and now Nira.  In this episode, we dig into the lessons he learnt after starting FYI and then pivoting to Nira. 
In this episode, Hiten talks about:
How he realised he needed to pivot the company

Why he decided to rename the business after the pivot

What he might've done differently early on to avoid the need to pivot

The different types of pivots a company goes through

Pivots vs hops
Plus, Hiten shares mental models and frameworks to help you decide whether it's time to pivot your own business.

--

Connect with Hiten on LinkedIn and Twitter.