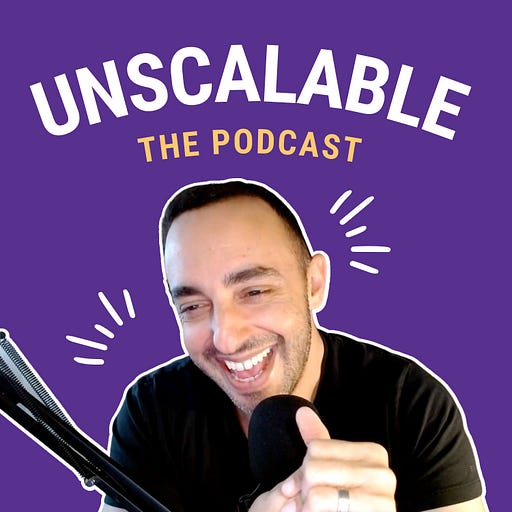 May 4 • 28M
How Vista Social Are Disrupting a Crowded Market with AI and Rapid Innovation
We live in a world where everyone is trying to gain a competitive edge through automation, bots, and AI. But, since launching Sendible 13 years ago, I've discovered that to truly stand out, the best strategy is to focus on the more human things – the "unscalable". So, if you're looking for a fresh perspective on how to be truly memorable in a noisy world, then this is the podcast for you. Tune in every week for short, actionable, and unscalable tactics that you can use in your business today.
Brittany Garlin and Alexus Brittain are both on the Marketing Team at Vista Social. Brittany is the Head Of Marketing and Alexus heads up Social Media. Vista Social is a social media management platform, similar to Sendible that seemingly came out of nowhere in the last year and now has over 1.4 million social profiles under management.
In this episode, we talk about:
How Vista Social got started

How they leveraged community to boost their growth

How they position themselves in an extremely crowded market

How they've been able to iterate so quickly on new trends like AI and TikTok

AI and its impact on the future of social media
🎧 Listen on Spotify, Apple, or search "Unscalable" in your podcast app, or watch on YouTube.
---
Links mentioned on the show
---
Thanks to StoryPrompt (our sponsor).  StoryPrompt helps you boost customer loyalty and engagement using asynchronous video. Capturing stories, testimonials, and attention is as simple as sharing a link. Sign up to get 20% off all plans.