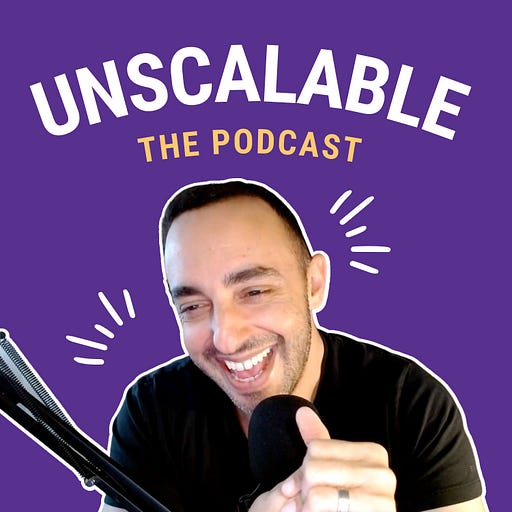 Mar 9 • 43M
How to Write and Publish a Children's Book with Martine Hammar
We live in a world where everyone is trying to gain a competitive edge through automation, bots, and AI. But, since launching Sendible 13 years ago, I've discovered that to truly stand out, the best strategy is to focus on the more human things – the "unscalable". So, if you're looking for a fresh perspective on how to be truly memorable in a noisy world, then this is the podcast for you. Tune in every week for short, actionable, and unscalable tactics that you can use in your business today.
My wife, Martine Hammar joins me on the pod for a special episode. She has recently published a children's book and I chatted to her about the process.
In this episode, Martine talks about:
What inspired her to write a children's book.

What message she hopes to convey through her book.

Why she decided to self-publish.

The process of writing a book, from idea to bookstores.

The challenges she faced during the process and how to avoid them.

Resources you can use to write your own book.
Links mentioned on the show:
---
🎧 Listen on Spotify, Apple, or search "Unscalable" in your podcast app.
▶️ Or, watch on YouTube.