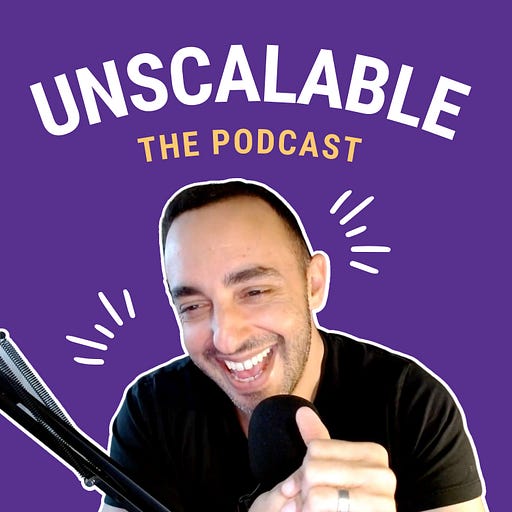 Jul 5, 2021 • 33M
When Is The Right Time To Sell Your Company with Brandwatch's Giles Palmer
We live in a world where everyone is trying to gain a competitive edge through automation, bots, and AI. But, since launching Sendible 13 years ago, I've discovered that to truly stand out, the best strategy is to focus on the more human things – the "unscalable". So, if you're looking for a fresh perspective on how to be truly memorable in a noisy world, then this is the podcast for you. Tune in every week for short, actionable, and unscalable tactics that you can use in your business today.
In this episode, Gavin is joined by Giles Palmer to discuss the story behind Brandwatch's recent $450M sale to Cision.  

Giles talks about:
How he celebrated the deal

Why he decided to sell the company after 14 years

How the team reacted to the news

His most challenging period as CEO

Why he loves competition

The operating system he used to scale Brandwatch to 550 employees
Plus, Giles shares how he used an unscalable approach to maintain a strong company culture.
--
Giles is the founder and former CEO of Brandwatch, a leading social media listening tool. He built Brandwatch from nothing to a team of over 500 employees with 2000 customers and over $100m in ARR. After launching the company almost 14 years ago, Brandwatch was recently acquired by Cision for $450 million.

Connect with Giles on Linkedin and Twitter.

--
The playbook that Giles used to scale Brandwatch's operations:
The Advantage by Patrick Lencioni