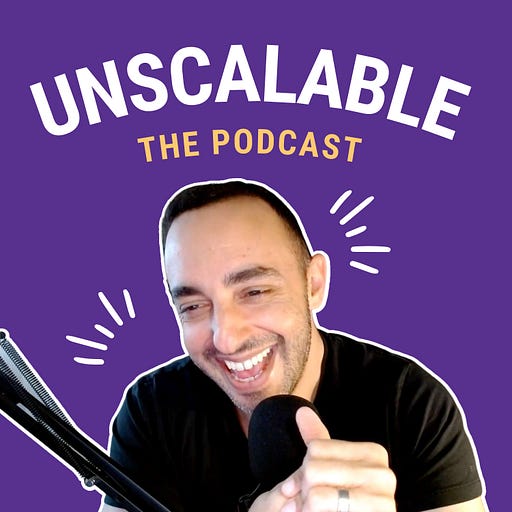 Aug 9, 2021 • 27M
How To Start A Podcast That Makes Money with Matt Halloran
We live in a world where everyone is trying to gain a competitive edge through automation, bots, and AI. But, since launching Sendible 13 years ago, I've discovered that to truly stand out, the best strategy is to focus on the more human things – the "unscalable". So, if you're looking for a fresh perspective on how to be truly memorable in a noisy world, then this is the podcast for you. Tune in every week for short, actionable, and unscalable tactics that you can use in your business today.
If you're thinking about starting a podcast, then this episode is for you! Matt Halloran is Partner and Chief Relationship Officer at ProudMouth, where he helps clients use the power of podcasts to create an online presence where their customers and fans come to them – no ads or sales pitches needed! 
In this episode, Matt talks about:
Why ads and sales pitches are no longer effective

The benefits of starting a podcast

How to use a podcast to accelerate your influence

How to grow your podcast audience

How to measure ROI for a podcast

How to start your own podcast
Plus, Matt shares why he adopts an unscalable, human-centric approach to serving his clients. 

--

Connect with Matt on Linkedin or subscribe to his podcast, Top Advisor Marketing Podcast, where he teaches you how to become a prolific online influencer, attract more ideal clients and grow your business.