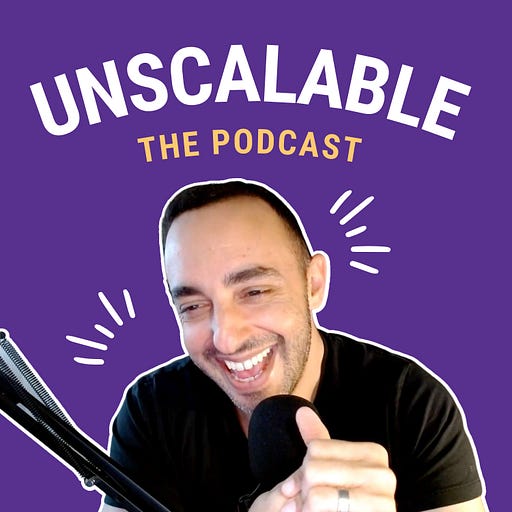 Oct 18, 2021 • 40M
How to Scale a B2B Business with Oktopost CEO, Daniel Kushner
We live in a world where everyone is trying to gain a competitive edge through automation, bots, and AI. But, since launching Sendible 13 years ago, I've discovered that to truly stand out, the best strategy is to focus on the more human things – the "unscalable". So, if you're looking for a fresh perspective on how to be truly memorable in a noisy world, then this is the podcast for you. Tune in every week for short, actionable, and unscalable tactics that you can use in your business today.
Daniel is a serial entrepreneur, B2B marketing expert and is co-founder and CEO of Oktopost, a social media platform designed for B2B companies.  Oktopost recently raised $20M in growth equity.

In this episode, Daniel talks about: 
How he validated that positioning his company for B2B organisations would pay off

His most effective channel for acquiring B2B customers

How businesses can use employee advocacy to amplify their marketing efforts

How an unscalable mindset helped to grow Oktopost in the early days
--

Connect with Daniel on LinkedIn.