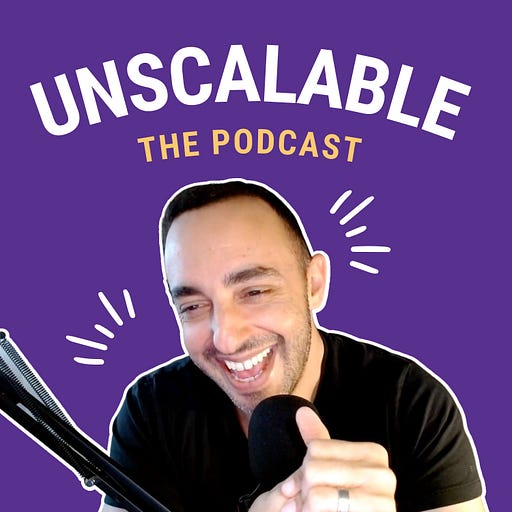 Jul 20, 2021 • 23M
How To Raise Venture Capital For Your Startup with Ryan Born
We live in a world where everyone is trying to gain a competitive edge through automation, bots, and AI. But, since launching Sendible 13 years ago, I've discovered that to truly stand out, the best strategy is to focus on the more human things – the "unscalable". So, if you're looking for a fresh perspective on how to be truly memorable in a noisy world, then this is the podcast for you. Tune in every week for short, actionable, and unscalable tactics that you can use in your business today.
In this episode, we're joined by Ryan Born, co-founder and CEO of Cloud Campaign to discuss their recent $5M Series A fundraise.  

Ryan talks about:
Why Cloud Campaign chose to go the VC route vs remain bootstrapped

How to approach a VC and how these firms typically work

How to ensure you have product-market fit

When you know if it's the right time to hire

Why it's so hard to hire developers right now

And much more!
--
Connect with Ryan on Linkedin. Follow him on Twitter and Medium.

--
The story behind Cloud Campaign's Series A:
Following Significant Growth, Cloud Campaign Raises $5M to Scale, Hire