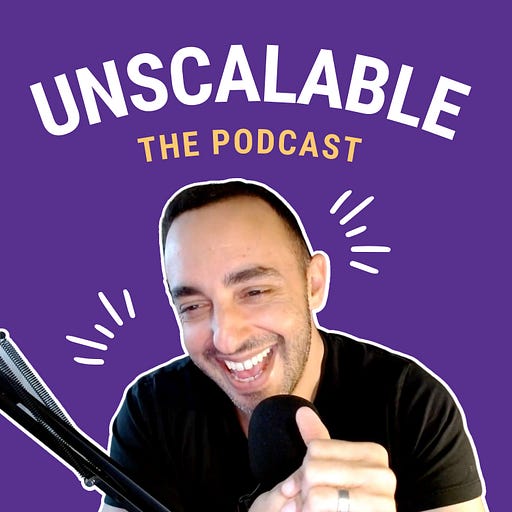 Jan 10, 2022 • 20M
How to Achieve Explosive Growth Using DMs with Uyi Abraham
We live in a world where everyone is trying to gain a competitive edge through automation, bots, and AI. But, since launching Sendible 13 years ago, I've discovered that to truly stand out, the best strategy is to focus on the more human things – the "unscalable". So, if you're looking for a fresh perspective on how to be truly memorable in a noisy world, then this is the podcast for you. Tune in every week for short, actionable, and unscalable tactics that you can use in your business today.
Uyi Abraham is the founder of Vonza.com. Vonza is an all-in-one marketing platform for small businesses.

In this episode, Uyi talks about: 
How he's ensuring that his bootstrapped startup keeps up with Hubspot

The most successful thing he did to propel Vonza forward

How your businesses can sell without selling and cut through the noise
Plus, Uyi shares the unscalable tactic he used to achieve a $10 million valuation as a bootstrapped company – in just 15 months.


--

Connect with Uyi on LinkedIn
https://www.linkedin.com/in/uyiabraham/

Vonza
https://vonza.com/