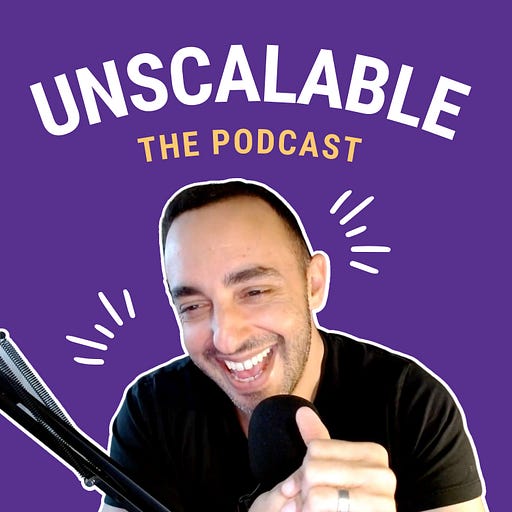 May 20, 2022 • 38M
How to 2x Your Organic Traffic Using Opportunity Keywords with Farzad Rashidi
We live in a world where everyone is trying to gain a competitive edge through automation, bots, and AI. But, since launching Sendible 13 years ago, I've discovered that to truly stand out, the best strategy is to focus on the more human things – the "unscalable". So, if you're looking for a fresh perspective on how to be truly memorable in a noisy world, then this is the podcast for you. Tune in every week for short, actionable, and unscalable tactics that you can use in your business today.
Farzad Rashidi is the lead innovator at Respona. Respona is the all-in-one digital PR and link building software which combines personalization with productivity. Farzad was also the first marketing hire at Visme, where he helped the company gain over 12 million users.
In this episode, Farzad goes deep into SEO strategies and talks about:
Plus, he walks me through the step-by-step process I can use to help StoryPrompt rank for "video testimonial software".
Connect with Farzad
Connect with Gavin
Links mentioned on the show