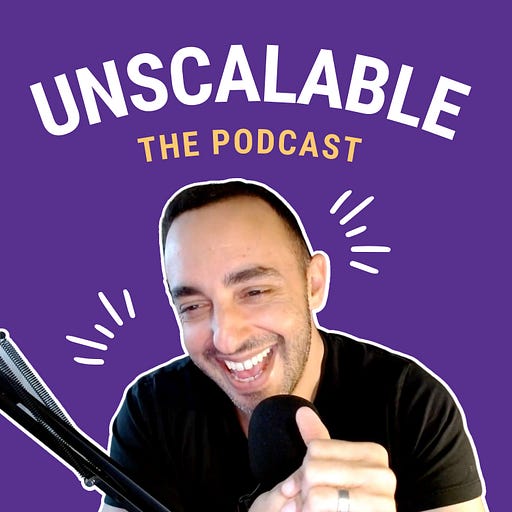 Jul 14, 2022 • 31M
How Smaller Companies Can Make Their Unique Presence Felt with Tobias Günther
We live in a world where everyone is trying to gain a competitive edge through automation, bots, and AI. But, since launching Sendible 13 years ago, I've discovered that to truly stand out, the best strategy is to focus on the more human things – the "unscalable". So, if you're looking for a fresh perspective on how to be truly memorable in a noisy world, then this is the podcast for you. Tune in every week for short, actionable, and unscalable tactics that you can use in your business today.
Tobias Günther has been an entrepreneur and a CEO for almost 20 years. He started 4 companies, including Tower, a Git Desktop Client with over 100,000 customers, that he sold in 2021.
He is now focused on the human side of business and how we can make our work lives not only successful, but also sustainable and meaningful.
In this episode, Tobias talks about:
Links mentioned on the show
Connect with Tobias
Connect with Gavin