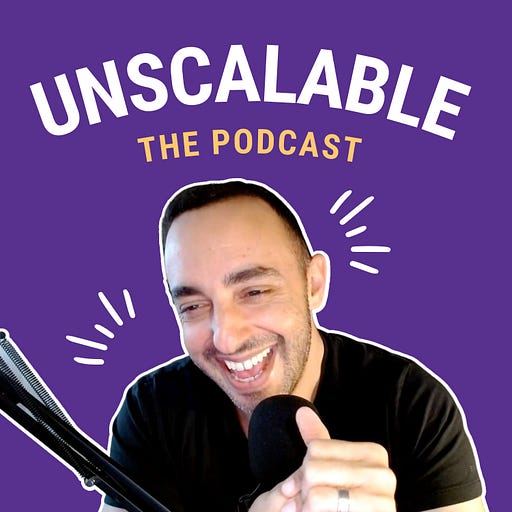 May 12, 2021 • 25M
Bonus: The Sendible Founding Story
We live in a world where everyone is trying to gain a competitive edge through automation, bots, and AI. But, since launching Sendible 13 years ago, I've discovered that to truly stand out, the best strategy is to focus on the more human things – the "unscalable". So, if you're looking for a fresh perspective on how to be truly memorable in a noisy world, then this is the podcast for you. Tune in every week for short, actionable, and unscalable tactics that you can use in your business today.
When Gavin launched Sendible back in 2008, he ran the site off a server he purchased for £10 from his old boss. He plugged it into his home router and Sendible was born! 
In this episode, Martine and Gavin reminisce about the early days and the challenges of getting a bootstrapped company off the ground.
Connect with Gavin:
We want to hear from you
Send an email to hello@unscalable.fm!